The Kids of CROWN Have Fun During Take Your Kid to Work Day
Marc and Mieke – CROWN Honda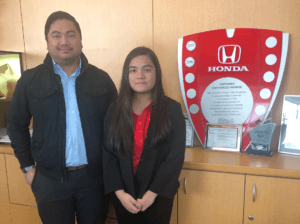 Mieke is no stranger to CROWN Honda. She's been helping her dad with CROWN Honda's booth at the 
Filipino Festival for a couple of years 
now and
 knows the CROWN Honda family well.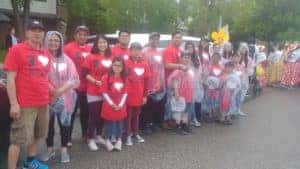 This year for Take Your Kid to Work Day, Mieke joined her dad. 
Marc is a Sales Manager at CROWN Honda and spends his time helping his product advisors find the best way to assist their customers.
Mieke is a student at 
Maples MET School. When she grows 
up,
 she wants to be a doctor.
Tori and Nick – CROWN Auto Group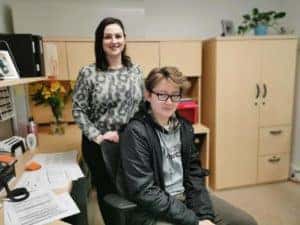 Nick decided to join his aunt on Take Your Kid to Work Day for the donuts that can be found in the office, and the ability to sit inside on a cold day. Nick also is interested in cars. Having the opportunity to explore what a career in the automotive industry without working on or selling cars was 
a bonus
 to his day.
Nick is a ninth-grader from St Norbert Collegiate
. He says he wants
 to be a photographer when he grows up.
 His aunt, Tori, says this is news to her.
Avery and Jackson – Winnipeg Honda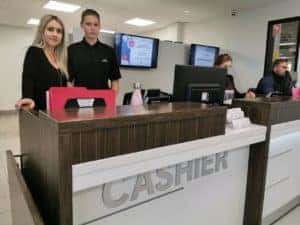 Jackson decided to join his big sister, Avery, for Take Your Kid to Work Day. Jackson loves cars and wants to work with them one day. Joining his sister was a great way to spend time with her.
Jackson comes from a family of mechanics and wants to become one himself one day. He currently attends Sturgeon Heights Collegiate.