Make Your Own Mobile Office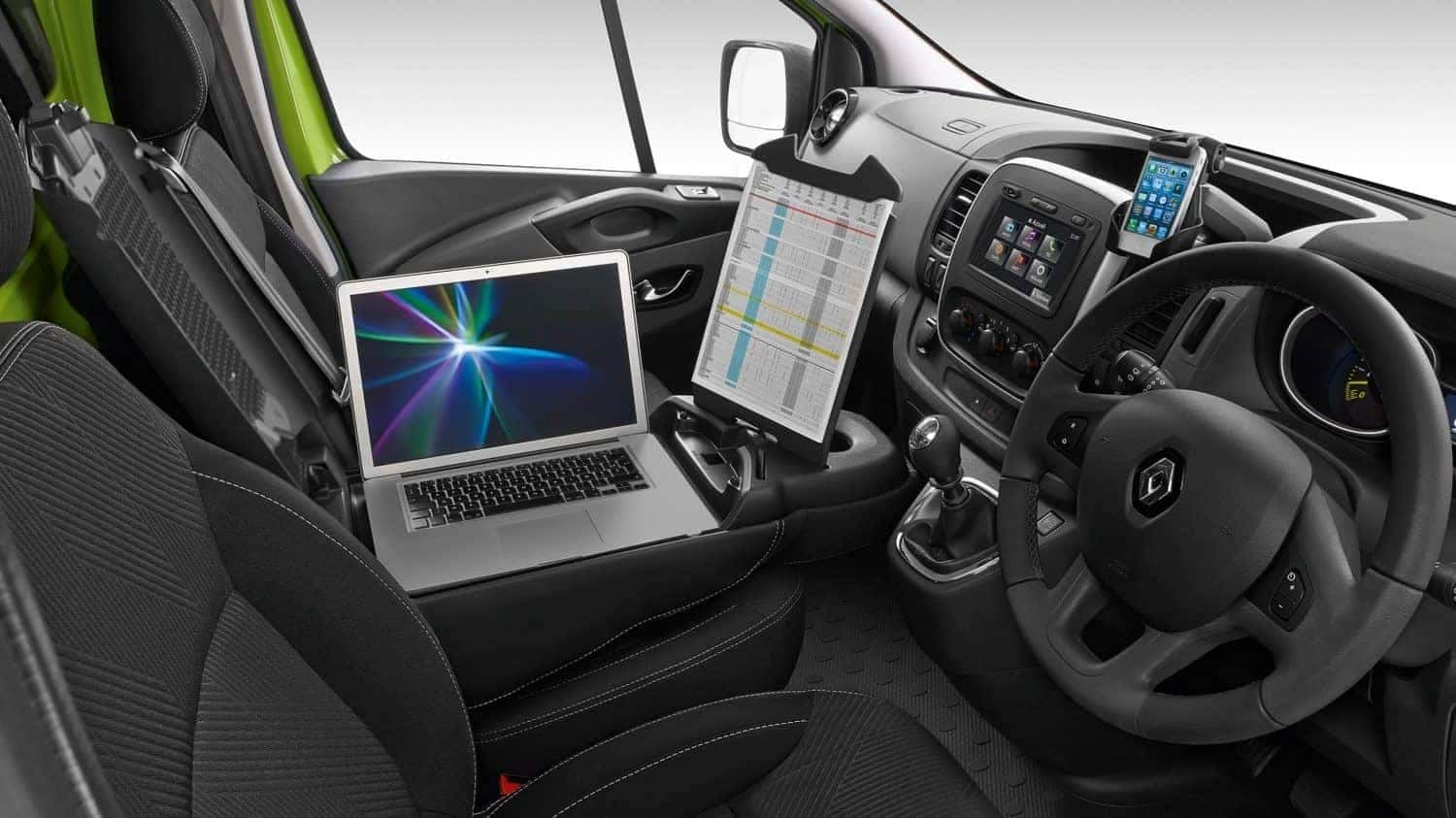 If you're a fast-paced go-getter, your vehicle often switches between a method of transport to a mobile office. From the parking garage to the park, your mobile office can be relocated anywhere. Avoid unnecessary coffee spills and lost papers by keeping your front seat organized with these mobile office hacks from Crown Auto Group.
Car Desk
The first thing you need to do when setting up a mobile office is you need to invest in a Car Desk. There are two main types of Car Desks, steering wheel desks or passenger seat desks.
Steering Wheel Desks are the cheaper option. They attach to your steering wheel. They are the best option for a traditional desk experience. The downside is that they cannot be used while driving.
Passenger Seat Desks provide you with a flat surface and additional storage. These desks keep your files organized in one convenient location. The downside is that this unit remains stationary in your vehicle.
WIFI Enabled
Utilize your vehicle's WIFI capabilities and save money on data. Invest in a data plan for your vehicle if you plan on using your laptop in your vehicle. If your vehicle does not have WIFI, Crown Performance can install a system for you, or you can purchase an internet stick from a service provider.
Mobile Printing
Mount a battery-powered printer to the inside of your trunk in case of an emergency. Spilling coffee on contracts, or forgetting resumes happen more often than you think. Other things to consider adding to your mobile office include a hanging file organizer, a portable battery charger, and a clothing steamer.
Caffeine Fix
Avoid flimsy takeout cups by investing in a spill proof mug. Have your perfect brew waiting for you at home? Portable coffee makers can brew your coffee inside your travel mug while you weave through morning traffic.
Pen Problems
Pens seem to love rolling underneath the seat. Attach a strong magnet to the back of your pens and glue a large magnet to your visor to store them.
Infotainment
If your vehicle doesn't have an infotainment screen, you can install phone mounts to your dashboard. Like the idea of a connected car? Check out our latest lineup of vehicles to see if one fits your fancy.
Now that your mobile office has gone from unorganized chaos to #deskgoals, be sure to keep it in top shape with our service department. Interested in upgrading your vehicle? Check out our newest mobile offices/vehicles online.