Keep Your Car Warm Like A Pro

Winter brings ice, snow, and dead car batteries. Prepare your vehicle for the worst with these Hot Tips!
1) Plug It In
Keep your engine warm by plugging in your block heater. A warm engine will keep the fluids in your vehicle warm, allowing the engine to start in the cold weather. Purchase an adjustable timer for your outlet if you are worried about your vehicle affecting your hydro bill.
2) Warm It Up
Newer vehicles require less time to warm up, but it is still important to do it. It is suggested to warm up your vehicle for about 30 seconds before you drive in the winter and drive slowly for the first five to ten minutes of driving.
Pro Tip: If your car door lock is frozen, douse your key with hand sanitizer and slowly insert and twist. Don't force the key to twist. Your hand sanitizer will melt the ice inside.

3) Seat Heat
Most newer vehicles have the option of adding heated seats and a heated steering wheel. Do yourself a favour and use them in the winter. Is your vehicle missing this winter accessory? Crown Performance can install heated seats in your vehicle any time of the year.
4) Adjust Your Settings
Work those Angles! Play with your settings to find that sweet spot in your settings where the heat hits your cold fingers at the right angle and temperature.
5) Keep It Clear
Wipe your windows before you take off. Be sure to wear waterproof gloves to avoid freezing your fingers.
Pro Tip: Have a second pair of gloves just for driving.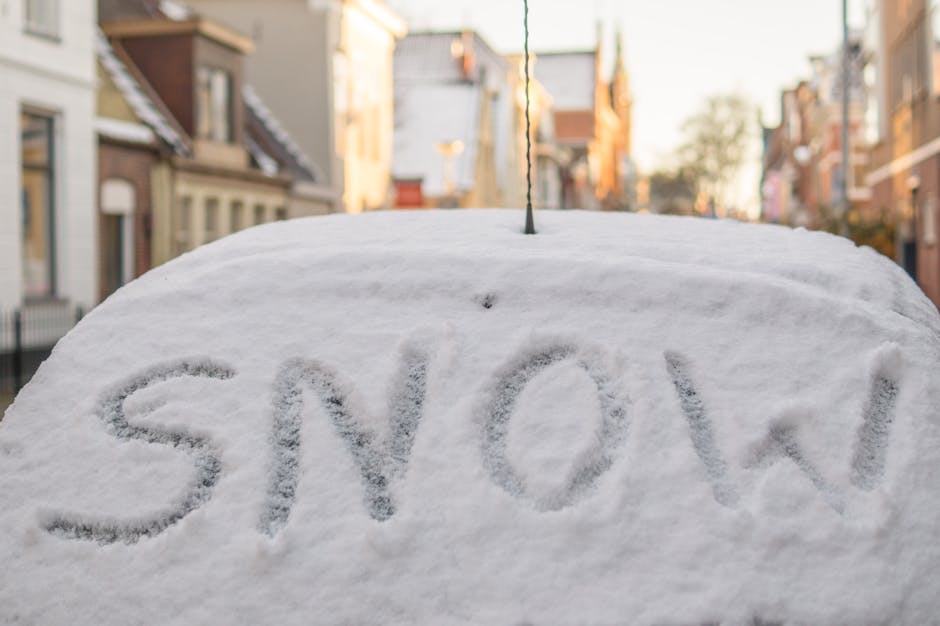 Put It In Park
Inside Snow, wind, and ice wreak havoc on your vehicle. Keeping your vehicle sheltered will help your vehicle stay warm and safe from winter storms. If this is not an option, avoid parking underneath trees or underneath handing objects. The weight of the snow and ice could cause these objects to break and fall onto your vehicle.
Any one of our service shops can prepare your vehicle for the cold. Not sure if your vehicle is going to make it through the winter? We have plenty of winter-ready vehicles for you to test today!