Halloween Garages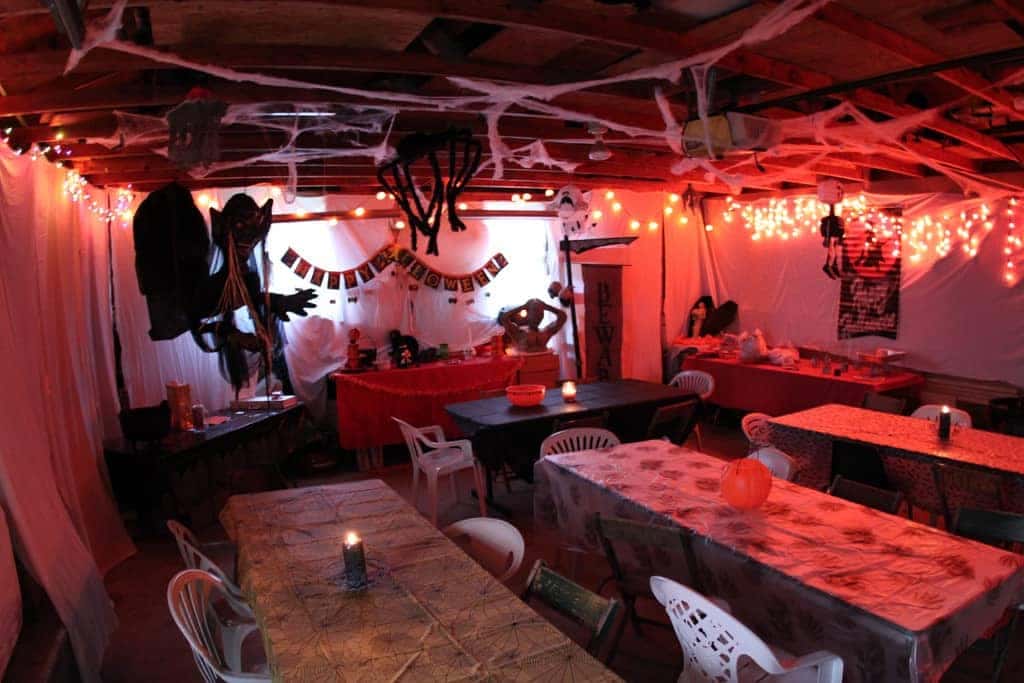 Trick or Treating in my small town was a big deal.
There was a bonfire on every street and a ton of kids running around. The town firetruck was always on Main Street, letting kids sit in the driver's seat and honk the horn. Every year the town store would give away a can of pop and a freezie, and the hair salon gave away pizza. Everyone knew exactly which streets to go down for the best candy. The kids would often merge into one large (and very loud) gaggle of kids.
My favourite part of Halloween was exploring the haunted garages. People went all out in my small town. Their garages would be decorated with cobwebs and have music playing. Their decorations often spilt out onto their lawns and even their cars!
Scary Garages:

Scary Garages were the ultimate test of wits for a seven-year-old. If you were brave, you and your friends would walk through a stranger's garage, feeling "eyeballs" and experiencing the thrill of jump scares. If you made it through the terrifying experience, you were rewarded with candy and the pride of being considered a big kid.

Cute Garages:

Cute Garages were themed and welcoming to everyone, even your younger siblings. These garages usually had gaggles of people talking and lots of adorable ghosts. The spiders were even kind of cute! If you were lucky, these garages had homemade treats. The Monster Mash was most definitely on repeat in this garage.

Bonus Garage: The Adult Garage

We called it the Adult Garage because there were the special "Adults Only" punch bowls. It was the best place to rest after walking outside in the cold. This garage always had a warm fire going and a cold Kool-Aid Jammer. You didn't mind waiting for mom and dad to finish talking to their friends because the longer you waited, the more time you had to play with your friends and look at all the creepy cobwebs.
Do you have the best-decorated garage in Winnipeg? Enter our Crown Halloween Contest and you could win one of three $100 Winnipeg Blue Bomber Gift cards!
Enter your garage or house by tagging Crown Nissan in your Facebook or Instagram post with the hashtag #CrownNissanHalloween to be entered. The two winning categories are Best Haunted Garage and Best Haunted House. There will also be a Random Draw Winner. The Contest runs from October 15th to October 30th. Visit the Crown Nissan Facebook Page for more details.