Falling Out of Love with Your Vehicle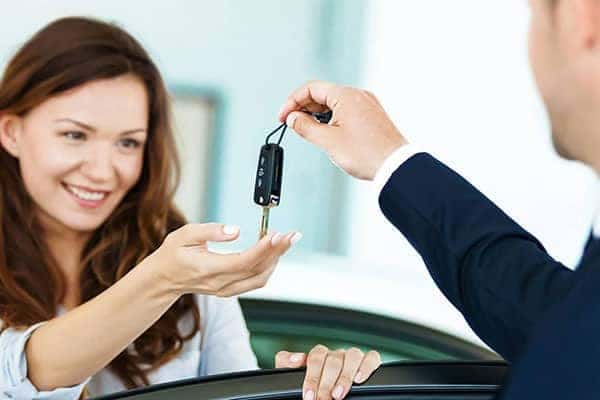 Falling out of love with your vehicle is a part of life. The googly eyes and steering wheel caresses are long gone but that doesn't mean your vehicle doesn't deserve love. A vehicle appraisal will help you say goodbye to your old car. Your vehicle may no longer be the love of your life, but it can be for someone else.
Why We Want Your Vehicle
You Care About It
Most Winnipeggers treat their vehicle like family. We recognize the hours you've spent cruising around the perimeter, the family trips to Fargo, and the early morning hockey practices. Your vehicle has been there for you for many years. We want to keep that tradition going. Falling out of love with your vehicle doesn't need to be an issue at Crown Auto Group.
Vehicle Upkeep
Your vehicle is stilling running, but you don't have the time or money to keep up with it anymore. Any one of our seven certified service shops would love to get to work restoring your vehicle back to its former glory.
We Play Favorites
We prefer locally owned vehicles over other provinces. A vehicle appraisal in your neighborhood makes things easier on you. We are accustomed to seeing pothole damage in our service and auto body shops. Selling your vehicle to us will assure your vehicle gets the care it deserves.
The Benefits to You
Local Business = More Money
Our local business can give you more money for your trade-in than a large auction house. The other guys are buying cars by the hundreds from all over the country, but we love our local cars best. We can give you more money than an auction house can, because they are trying to make the largest profit possible from your vehicle, regardless of how much you've spent on it over the years.
Stranger Free
You're not just a customer at Crown Auto Group, you're family. We get to know you over the years and enjoy getting up to speed with you and your family's accomplishments. Instead of waiting for a stranger to come to your house, you can visit anyone of our homes across the city. Enjoy a fresh cup of coffee while you relax in our lounge while we do all the work.
How to Get Your Vehicle Ready for Us:
Your vehicle doesn't require any work to be done. Cleaning your car goes a long way, but you don't have to worry about removing that dent or getting it safetied. Our certified technicians will handle everything for you.
Falling Out of Love with your Vehicle doesn't have to be difficult. Book your vehicle appraisal today!