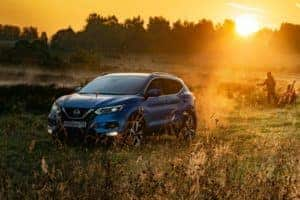 If you live in Manitoba, buying the right vehicle is important as we are primarily a driving province. Given the frequency at which we drive, as well as our weather and terrain, SUVs are good vehicles to consider when purchasing your next vehicle.
An SUV has spacious and comfortable seating, ample storage capacity for camping trips, and a visually appealing frame that gives you pride in your vehicle. Due to its higher roof and seating position, your SUV gives you a better view of the road ahead which increases your safety on the road significantly. This is just one of the benefits of having an SUV. We take a closer look below.
Advantages of an SUV
SUVs can withstand winter- The size and power that comes in an SUV make it ideal for our winters. Your standard SUV will usually come with 4WD which helps it grip the slippery roads and maintain control on icy surfaces. You are also less likely to be stuck in snow due to the added lift that comes with your SUV, which also protects your bumper from being damaged by snowbanks.
Family Friendly –Having the extra space makes it easier to install car seats for little children while allowing space for the older kids to sit in the back. The larger trunk capacity of SUVs also makes shopping for big families easier, as groceries fit comfortably in the back and the added lift makes loading and unloading groceries much simpler.
Great at Towing –Getting stuck is a very common occurrence whether in a snowbank or mud, not only does your SUV limit the number of times this happens but their towing capacity lets you tow friends out of sticky situations. SUV towing capacity is also great for summer when driving the boat to the lake or the Camper for a summer camping trip
In the past, SUVs had a bad reputation for their fuel capacity but newer models such as the Nissan Armada, Mazda CX-3, or Acura MDX have made leaps in their fuel economy lowering the cost dramatically.
We hope this helps in your vehicle search, feel free to visit any of our dealerships for more information.
Dilawri's Crown Auto Group — Crown Acura, Winnipeg Honda, Crown Nissan, and Crown Toyota, in the Waverley Auto Mall. Crown Mazda at 36–90 Portage Avenue, and Crown Honda at 26–10 McPhillips. Online at www.CrownAutoGroup.ca For 2020, named one of Canada's Best Managed Companies — Platinum Level — by Deloitte and one of Canada's Best Employers — Platinum Level — by Aon. Crown Auto Group — Making Car Ownership Easy.