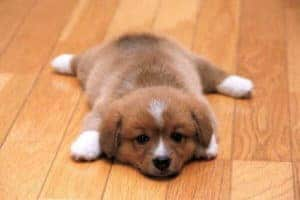 Pets are great travel companions, and we want to make sure they are safe and secure. Going for a drive is a great way for your pet to see the world and have bonding time. Here is how you and your best friend can enjoy a safe drive.
Dog restraints or seatbelts are a good way to prevent your dog from roaming around while allowing it more visual range and freedom. This makes sure it's not being tossed around or roaming the vehicle, potentially impeding driving.
Chauffer your best friend. Keeping your pets in the back seat not only gives them more space but protects them in the event of a crash. If your pet is in the front seat and the airbag deploys they may get hurt. I know it's tempting to let your pet feel the breeze going through its fur but keep those heads inside the vehicle. High speeds may cause injury if they get hit by debris or can be made sick by the cold air.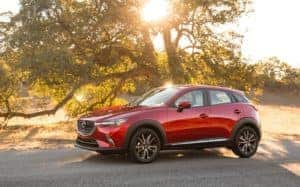 Great vehicle types for traveling with your pets are crossover SUVs such as The Mazda CX-3. They have enough space for your pet to comfortably fit in the back but not so much that you are too far from them.
Now that we have gone over the technical parts of pet safety, let's look at some tips for while you are on the road.
Take frequent breaks to let your pet stretch their legs and get to explore the scenery. Let it walk around and avoid "accidents" in the vehicle caused by a lack of bathroom breaks.
When you head out, try to bring a human friend along with you to share the driving and pet caring duties. This allows you to take a break from the wheel and spend some time bonding with your pet, while also making sure that someone always has an eye on your pet.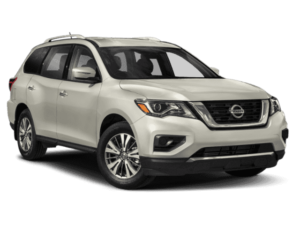 Finally, never leave your pet alone in the car, even if it's just a quick pit stop. Nissan's rear door alert system is great for reminding you, you have your pet in the back. This feature can be found in any Nissan Path Finder 2018 model and above, making it a great vehicle to have with a pet.
Dilawri's Crown Auto Group – Crown Acura, Winnipeg Honda, Crown Nissan, and Crown Toyota, in the Waverley Auto Mall. Crown Mazda at 36-90 Portage Avenue, and Crown Honda at 26-10 McPhillips. Online at www.CrownAutoGroup.ca For 2020, named one of Canada's Best Managed Companies – Platinum Level – by Deloitte and one of Canada's Best Employers – Platinum Level – by Aon. Crown Auto Group – Making Car Ownership Easy.